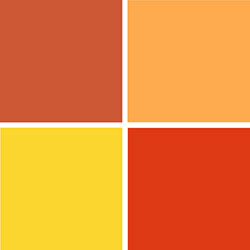 KMD Brands posts 6.2% growth in the year
KMD Brands Ltd. said its sales increased 6.2% in the year ended July 31. These gains were driven by continued sales growth at Rip Curl, the highest sales ever in Kathmandu in the fourth quarter and record order demand for Oboz products.
All amounts are in New Zealand dollars unless otherwise stated.
Sales reached $979.8 million, a record for KMD Brands. Growth was supported by sales growth at Rip Curl and Kathmandu.
Gross margin held at 58.9% despite high international freight costs and raw material cost pressures.
Operating expenses reflect higher labor and rent costs relative to sales, supporting teams during significant periods of COVID-related store closures, particularly in the first quarter. The Group also increased its investments in brand marketing and ESG to drive future brand growth (+$18.6 million year-on-year increase).
EBITDA of $92.0 million was down 16.0% from $109.5 million a year ago. The decline reflects the impact of the first quarter Australasian lockdowns and the COVID disruption to Oboz's supply chain. Total profit was $36.8 million, down 40.0%.
Rip Curl: Sales growth across all channels
Rip Curl's results were supported by sales growth across all channels, with total sales up 9.5% to $536.8 million. Europe, Hawaii and Southeast Asia in particular saw strong sales growth.
Wholesale sales increased 16.5% with less COVID-related disruptions in the first half of FY22 sales period and continued strong growth in the second half. Rip Curl's wholesale futures order books remain significantly above pre-COVID levels. The wholesale channel now represents a similar level of sales as the retail channel. The direct-to-consumer (DTC) channel, encompassing owned and online retail stores, generated comparable store sales growth of 3.9%.
EBITDA decreased due to high international freight costs and planned investments in continued long-term brand development in key markets.
Kathmandu: Good performance of the winter season
Kathmandu's performance was supported by a strong winter season, with fourth quarter sales and gross margin higher than fiscal 2019 (pre-COVID). Total sales rose 6.8% to $381.6 million, with a strong rebound from the closings. The wholesale channel strategy has been launched, representing a substantial global growth opportunity for the brand, with encouraging early wholesale orders taken from a number of retailers in Europe and Canada.
DTC still accounts for nearly all of Kathmandu's sales, with DTC's same-store sales growth up 9.1%. Online sales increased by 24.9%, now representing 18.7% of total sales. The sales result was supported by continued investment in long-term brand value and an integrated loyalty base of nearly 2 million members.
Full year EBITDA declined slightly as profitability rebounded in H2 following the COVID-related lockdowns in H1. Kathmandu achieved the highest gross margin result ever. The pressure on raw material and international freight costs was more than offset by the monetary advantage and the deliberate strategy to carefully moderate the historical "high-low" pricing model. Brand momentum is built from renewed focus and investment in marketing and products.
Oboz: impacted by unprecedented and transient supply challenges
Oboz's wholesale and online sales were heavily impacted by the three-month closure of Vietnamese factories and compounded by international freight delays, with approximately 40% of FY22 orders unable to be fulfilled. executed. Factories resumed full production during the third quarter, with sales growth picking up as inventory levels recovered in the fourth quarter.
EBITDA reflects the lower level of sales and the increase in international freight costs. Brand momentum remains strong with FY23 forward orders supporting the path to Oboz's $100 million mid-term revenue goal, and online performance indicates significant growth opportunity.
Comments from the CEO and Group Managing Director
Commenting on the FY22 results, Group CEO and Managing Director Michael Daly said, "KMD Brands has continued to deliver strong results over the past 12 months while facing significant COVID challenges in the first semester. The strength of our brands was evident in record Group sales of nearly $980 million, with a strong return to sales growth across all our brands in the last quarter. Additionally, we have made significant progress in each of our strategic pillars to build global brands, grow our digital presence, leverage our operational excellence and be an ESG leader.
"Rip Curl achieved sales growth across all channels and in major international regions, particularly Europe, Hawaii and Southeast Asia, as we continue to invest in the long-term value of the Rip Curl's wholesale order books remain well above pre-COVID levels, allowing us to better manage supply chain disruptions through short-term inventory investments.
"Despite being significantly impacted by COVID shutdowns and restricted travel in the first half of FY22, Kathmandu saw a strong rebound in the second half. The brand achieved its highest ever sales result record in Australia for the key winter promotion period in the fourth quarter, and its highest ever gross margin result in the second half Oboz continued its strong brand momentum, with record demand for products Oboz as COVID supply challenges resolved.
"With the effects of COVID now largely behind us and international travel returning, we are very focused on executing our growth strategy by expanding our global footprint, investing in digital platforms, leveraging excellence operational and leading the industry through sustainability and innovation."